Services
Customer Feedback
Privacy Policy: Your email and contact information will be handled with the utmost privacy, care and respect. We do no t sell or solicit contact information to any third party company.
Japanese Hibachi & Sushi Bar
Hayashi is Lubbock Texas's and Albuquerque New Mexico's premier Japanese Steakhouse. Our unique and exclusive décor offers a variety of different seating options. Our diverse menu offers several different styles of traditional Japanese cuisine. Hayashi offers an authentic Japanese dining experience, with a variety of seating options available. At Hayashi, you can sit at regular western style tables, be entertained by our talented Hibachi Chefs, or you can sit at the longest sushi bar in town . Hayashi's sushi bar is stocked with 30 different varieties of fresh fish, shellfish, and vegetarian sushi. Come experience the show at Hayashi Japanese Steakhouse. We only serve the freshest sushi an amazing hand cut angus steaks. Whether you are a young business professional looking for a great happy hour, or a group of individuals looking for and exciting dining experience, Hayashi Japanese Steakhouse is here to cater to your needs.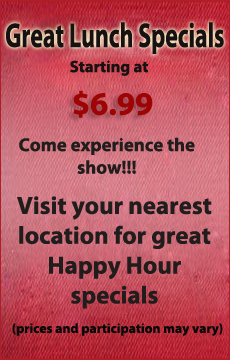 6321 San Mateo Blvd NE, Albuquerque, New Mexico
87109-3524 (505)884-0694
4220 82nd Street, Lubbock, Texas
79423 (806)792-6868
Testimonials
October 31, 2012
The atmosphere was excellent, cooking the food in front of you is awesome. The special lady that took me to eat there well I will never forget that night. First time to ever eat Sushi.
June 3, 2012
I am a sushi fanatic and since I moved to Lubbock, Hayashi is where I quench my craving for sushi. The rolls are separated by type and price, they are unique, and most importantly the ingredients are fresh and down right delicious